North Korea Conducts Second Missile Test In A Week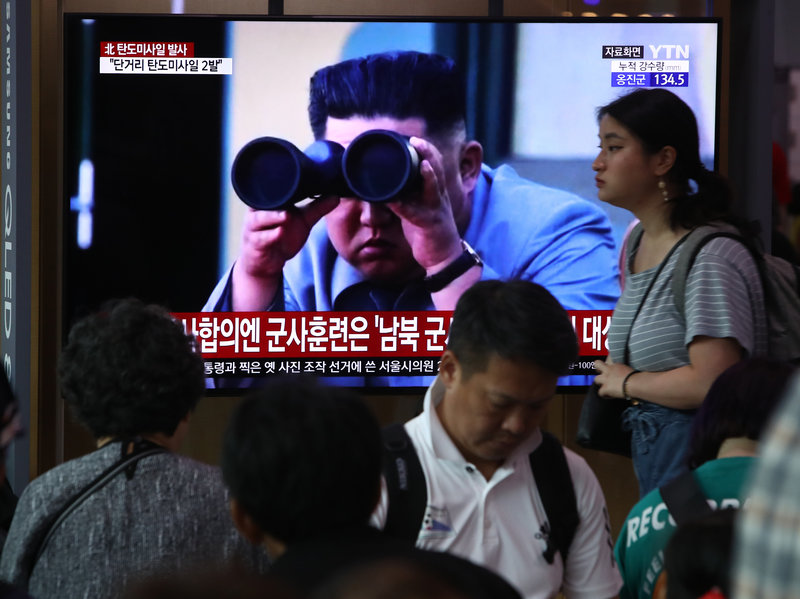 A week after similar tests, North Korea has again fired two short-range missiles into the waters that separate it from Japan, according to South Korea's military.
South Korea's Joint Chiefs of Staff announced that the missiles, which flew about 155 miles and reached an altitude of 18 miles, were launched about 20 minutes apart early Wednesday morning from the Kalma area near North Korea's Wonsan port, according to the Yonhap news agency.
South Korean officials believe the missiles launched last week were KN-23s, Pyongyang's version of a Russian short-range Iskander missile. The missiles in the latest test have yet to be identified, but appear to have flown a shorter distance.
An expert quoted by Reuters says the KN-23s are designed to evade missile defense systems by flying a "low-altitude gliding and leaping" pattern.