North Korea displays military prowess with failed missile launch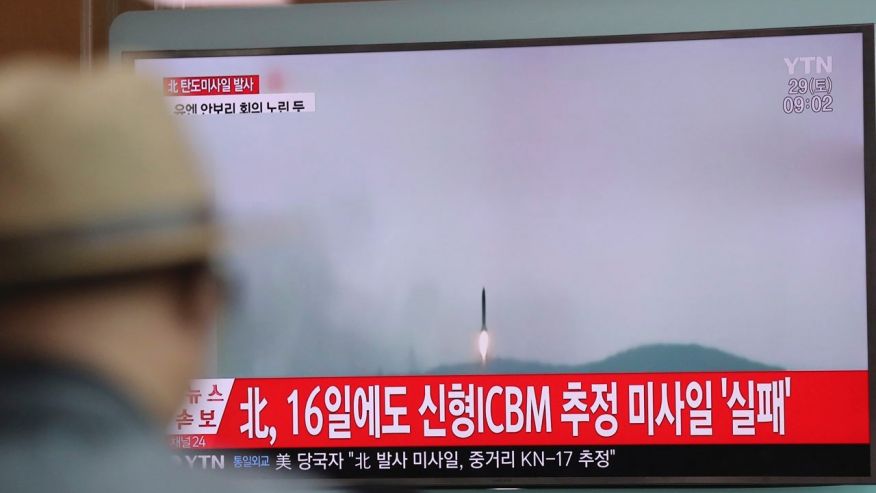 North Korea's failed attempt to launch a mid-range ballistic missile Friday evening came just hours after Secretary of State Rex Tillerson convened a session of the United Nations Security council calling for member states to increase sanctions on Pyongyang.
The mid-range KN-17 ballistic missile was fired at around 5:30 a.m. Saturday local time from the northeast of Pyongyang, Bloomberg reports. This is the sixth test launch North Korea has conducted this year.
The missile broke up minutes after launch and flew as high as 44 miles in the air, the Wall Street Journal reports. The missile did not leave North Korean territory, according to a spokesman for Pacific Command. Officials believe that the missile is being tested to one day target ships.