North Korea latest missile launch a global threat – US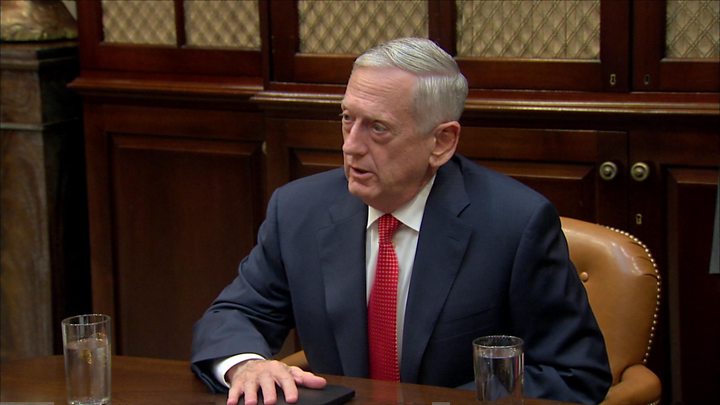 North Korea has fired its highest-ever intercontinental ballistic missile and poses a worldwide threat, US Secretary of Defence James Mattis has said.
Earlier the Pentagon said the missile had flown for about 1,000km (620 miles) before falling into the Sea of Japan.
The launch, early on Wednesday, is the latest in a series that have raised international tensions.
North Korea's last ballistic missile launch was in September and came days after its sixth nuclear test.