North Korea says can test-launch ICBM at any time: official news agency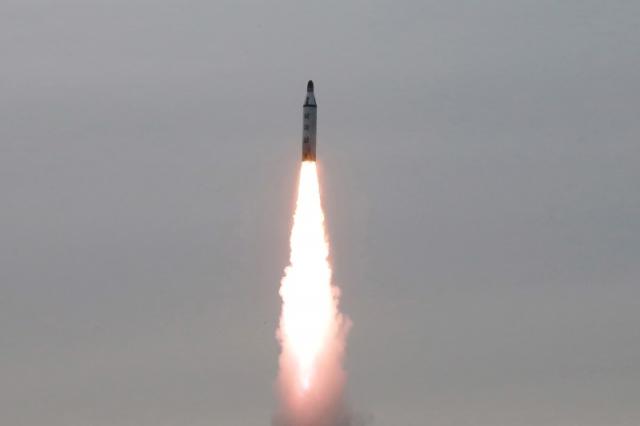 An underwater test-fire of strategic submarine ballistic missile is pictured in this undated photo released by North Korea's Korean Central News Agency (KCNA) in Pyongyang on April 24, 2016. KCNA/via REUTERS/File PhotoNorth Korea declared on Sunday it could test-launch an intercontinental ballistic missile at any time from any location set by leader Kim Jong Un, saying a hostile U.S. policy was to blame for its arms development.
Kim said on Jan. 1 that his nuclear-capable country was close to test-launching an intercontinental ballistic missile (ICBM).
"The ICBM will be launched anytime and anywhere determined by the supreme headquarters of the DPRK," an unnamed Foreign Ministry spokesman was quoted as saying by the official KCNA news agency, using the acronym for the country's name.