North Korea suspected to have conducted fifth and largest nuclear test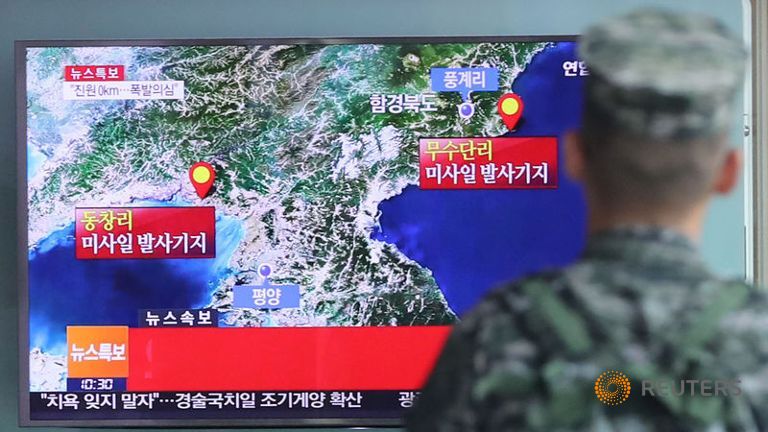 North Korea was likely to have conducted its fifth and largest nuclear test on Friday, South Korean officials and analysts said after meteorological agencies reported a surface-level seismic tremor near the North's known test site.
U.S., European and Chinese agencies reported that the tremor was recorded at 0030 GMT. The U.S. Geological Survey and European agencies measured the tremor at a magnitude of 5.3.
A South Korea government official and the meteorological agency said it was a suspected nuclear test, and Seoul called an emergency meeting of its National Security Council.
"Today at around 9:30 a.m., we detected an artificial earthquake wave at magnitude 5.0 in the area of North Korea's Punggye-ri and we are analyzing whether it is a nuclear test," South Korea's Joint Chiefs of Staff said in a statement, referring to the North's nuclear test site.
The China Earthquake Networks Center also said the tremor was a suspected explosion. China's environment ministry began emergency radiation monitoring along its borders with North Korea in northeast China, state television reported.