North Korea warns against U.S.-South Korea military drills after Olympics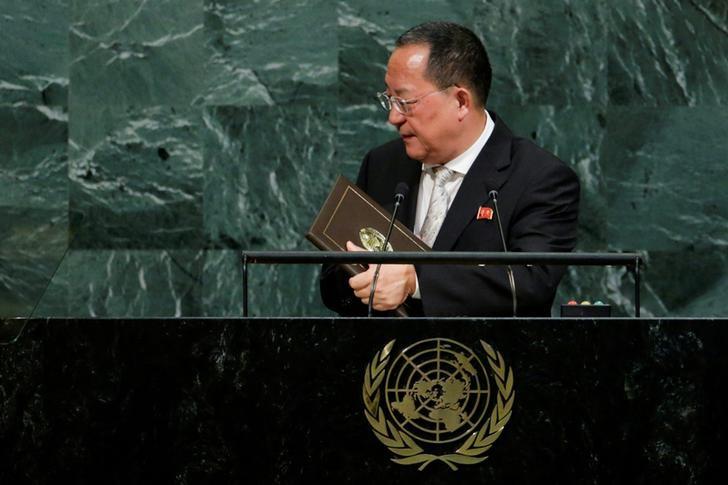 North Korea has warned if the United States goes ahead with delayed military exercises with South Korea after the Winter Olympics it will not "sit idle", the North's foreign minister said in a letter to the United Nations.
North Korea has not tested a missile since late November 2017 and entered into inter-Korean dialogue in January, the first talks in two years which have eased tensions after a year of escalating rhetoric between the Pyongyang and Washington.
Whenever joint military exercises took place "the peace and security of the Korean peninsula were gravely threatened and the inter-Korean mistrust and confrontation reached the top, thus creating great difficulties and obstacles ahead of hard-won dialogues," said the letter from Foreign Minister Ri Yong Ho.
"We will make every effort to improve inter-Korean relations in future, too, but never sit idle with regard to sinister act of throwing a wet blanket over our efforts."
The United States and South Korea have agreed to push back a routine early-year joint military drill until after the South holds the Pyeongchang Winter Olympics, which begins next week.