Nuclear war 'IMMINENT' as Russia tells citizens to find out where the closest bunkers are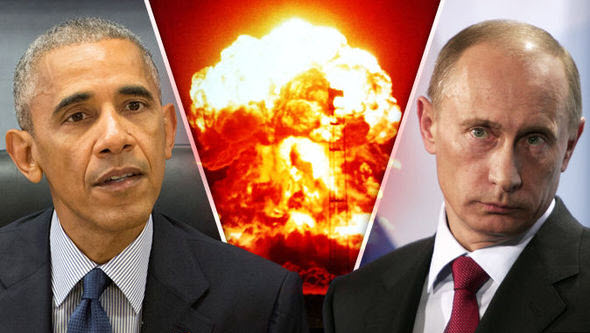 A terrifying Russian television broadcast explicitly told civilians to find out where their nearest bomb shelter is and repeatedly asked viewers if they were ready for nuclear war.
One apocalyptic broadcast told viewers on Moscow's state-owned TV channel NTV: "If it should one day happen, every one of you should know where the nearest bomb shelter is. It's best to find out now."
The enraged host, Evgeny Kiselyov, blasted America's "impudent behaviour" and spent two hours warning that a conflict could take "nuclear dimensions".
Aggressive posturing from Russia in recent weeks has seen the state force 40 million of its citizens to take part in a massive defence drill to prepare them for a nuclear holocaust.
Russia's military announced it would run the country-wide drill in preparation of a large-scale war.