Official Flip-Flop on Khashoggi Shocks Saudis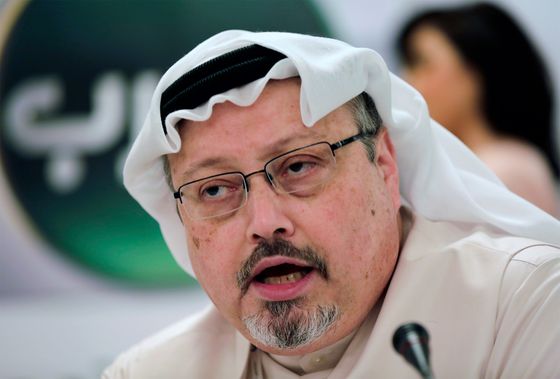 (Bloomberg) — Saudi Arabia's about-face admission that journalist and government critic Jamal Khashoggi was killed inside its consulate in Istanbul earlier this month sent shockwaves through a country where many had believed — and defended — initial official claims that the authorities had nothing to do with it.
"A very sad day for this nation, to see what the country had descended into," said one Saudi man, who spoke on condition of anonymity to criticize a government that tolerates virtually no dissent. "No country is perfect, but used to be proud that the country had a certain morality that aligned with Arabian values. We lost that forever unfortunately."
The Saudi government admitted early Saturday that Khashoggi was killed on Oct. 2 after "discussions" turned violent in the diplomatic mission where he'd come for documents for his wedding. Khashoggi died after he was placed in a choke hold, according to a person with knowledge of the Saudi probe. King Salman removed a top royal adviser, and prosecutors said 18 others had been detained in the case.
The moves were an abrupt reversal from previous professions of innocence. In an interview with Bloomberg News the day after Khashoggi vanished, Crown prince Mohammed bin Salman said the Washington Post contributor left the premises unscathed. Under mounting international pressure, King Salman ordered an internal investigation last week.