OPEC's oil output jumps in June as Saudi Arabia opens the taps to tame crude prices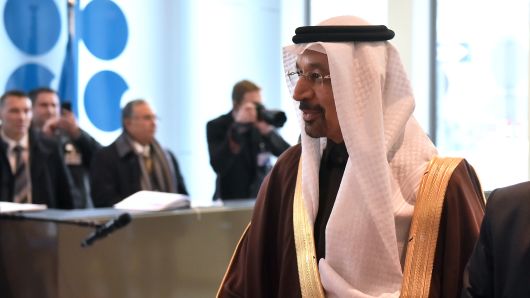 Saudi Arabia hiked its oil output in June to the highest level since the end of 2016, as it aims to cool the market after crude prices recently rose to 3½-year highs.
The jump in Saudi supplies shows the world's top crude exporter is making good on its recent vows to tame oil prices. The kingdom has faced pressure from big crude importers like China and India, as well as President Donald Trump, who worry about negative economic impacts of rising fuel costs.
The increase also comes as OPEC forecast global oil demand will surpass 100 million barrels per day (bpd) next year.
Saudi Arabia reported that it pumped nearly 10.5 million bpd last month, up from just over 10 million bpd in May. Data from independent sources cited in OPEC's monthly report showed a slightly smaller build to just over 10.4 million bpd.