Pakistan Criticized for 'Surrendering' to Protesting Islamist Group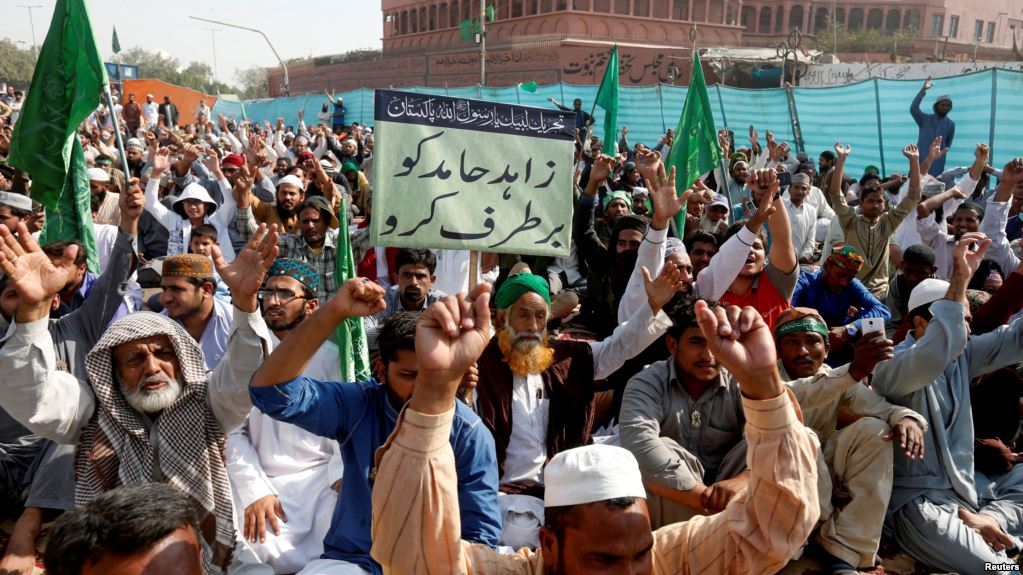 ISLAMABAD — A controversial deal the government in Pakistan struck with an Islamist group Monday has forced the federal law minister out of office and eased angry demonstrations that claimed several lives and had for weeks paralyzed the national capital.
Thousands of activists of the radical Tehreek-e-Labaik party led by Khadim Hussain Rizvi earlier this month had blocked the main entrance to Islamabad and refused to disperse unless the government ousted Law Minister Zahid Hamid for allegedly committing blasphemy.
The government led by the Pakistan Muslim League-N (PML-N) party dismissed the demand and ordered a police crackdown on Saturday to clear the protest site in the face of growing public pressure against the siege.
The action resulted in clashes with demonstrators, in which seven people died and nearly 200 others were wounded.