Pakistan launches crackdown after Isis attack kills 75 at shrine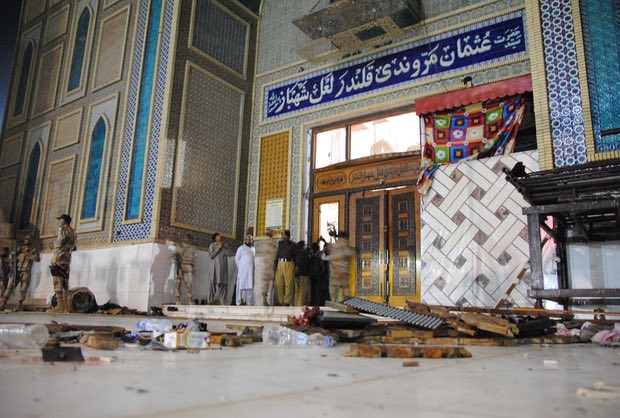 Officials in Pakistan say they have killed at least 39 suspected militants in a sweeping security crackdown a day after a massive bombing claimed by Islamic State killed 75 people and injured about 150 at a crowded shrine.
Overnight raids targeting militant hideouts also led to the arrest of 47 suspects, security officials said.
Thursday's terror attack, the country's deadliest in years, stunned the nation and raised questions about Pakistani authorities' ability to rein in militant groups despite several military offensives targeting insurgents.
A suicide bomber detonated the bomb among crowds gathered for the busiest day of the week at the shrine to Sufi saint Lal Shahbaz Qalandar in Sehwan, a town in the southern Sindh province.