Pakistani Islamists clash with police, paralyse cities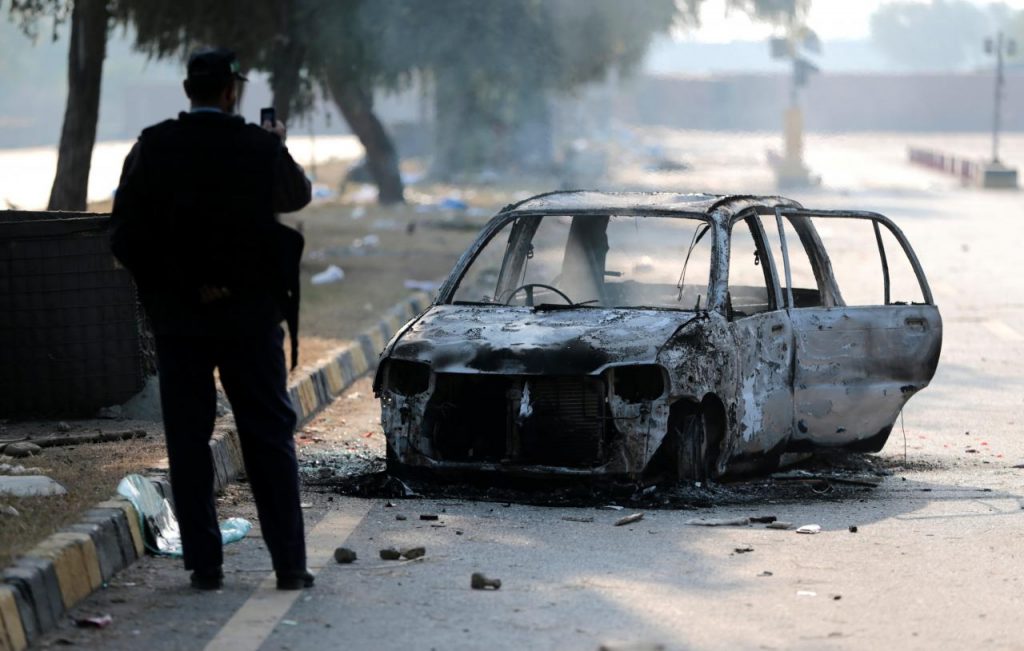 FAIZABAD, Pakistan (Reuters) – A hard-line Islamist party's activists clashed with security forces in Pakistan's capital and other cities on Sunday, officials said, paralysing Islamabad a day after a failed clearing operation killed several people and wounded some 150.
The religious activists, who accuse a government minister of blasphemy for a change in the wording of an electoral oath, burned several vehicles outside the capital before withdrawing in an uneasy stand-off at a protest camp they have occupied for two weeks, police said.
Despite orders from the civilian government to the army on Saturday night to help restore order, no military troops were at the scene around the protest camp in Faizabad, on the outskirts of the capital, witnesses said.
The military's press department did not respond to queries about the government's order.