Paraguay rioters set fire to Congress after Senate re-election vote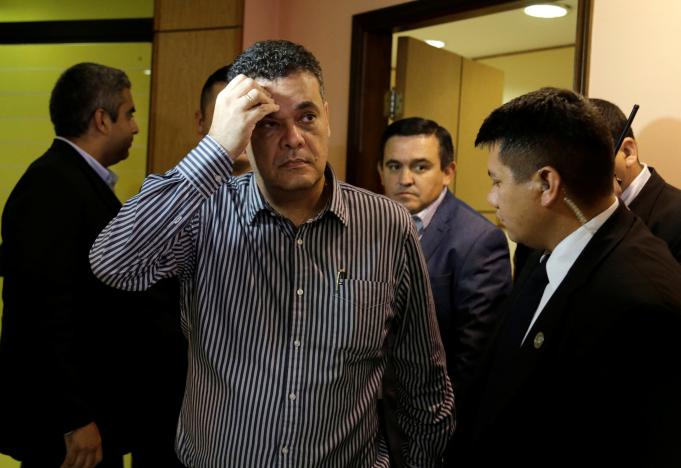 President of Paraguay's Congress Roberto Acevedo leaves his office in the Congress building in Asuncion, Paraguay March 31, 2017. REUTERS/Jorge AdornoProtesters stormed and set fire to Paraguay's Congress on Friday after the Senate secretly voted for a constitutional amendment that would allow President Horacio Cartes to run for re-election.
The country's constitution has prohibited re-election since it was passed in 1992 after a brutal dictatorship fell in 1989.
"A coup has been carried out. We will resist and we invite the people to resist with us," said Senator Desiree Masi from the opposition Progressive Democratic Party.