Peru opposition leader Keiko Fujimori detained over 'money laundering'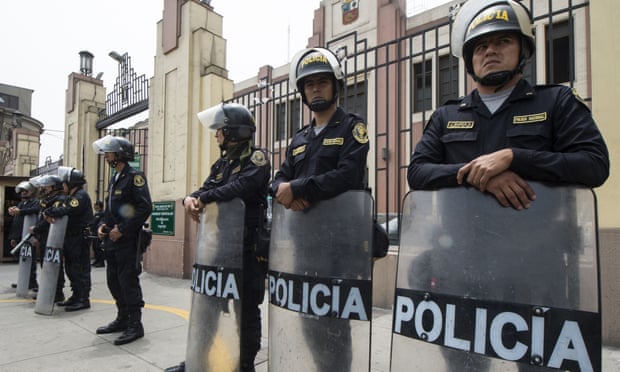 Keiko Fujimori, the leader of Peru's political opposition and daughter of former autocrat Alberto Fujimori, has been detained as part of an investigation into alleged money laundering in her 2011 presidential campaign.
Prosecutors are investigating the origin of several large undeclared financial donations to Fujimori's campaign and links to the Brazilian construction firm Odebrecht, which has been at the centre of Latin America's biggest corruption scandal.
Fujimori's detention on Wednesday comes just a week after a supreme court judge ordered her father, former president Alberto Fujimori, back to jail to complete a 25-year sentence for authorising death squads, overseeing rampant corruption and vote-rigging. Fujimori, 80, had been granted a medical pardon last year by former president Pedro Pablo Kuczynski.
"This detention is abusive and arbitrary," said Keiko Fujimori's lawyer, Giuliana Loza, who told journalists it took place when her client attended the chief prosecutor's office to give testimony in the ongoing investigation.