Poland's conservative president, Andrzej Duda, takes office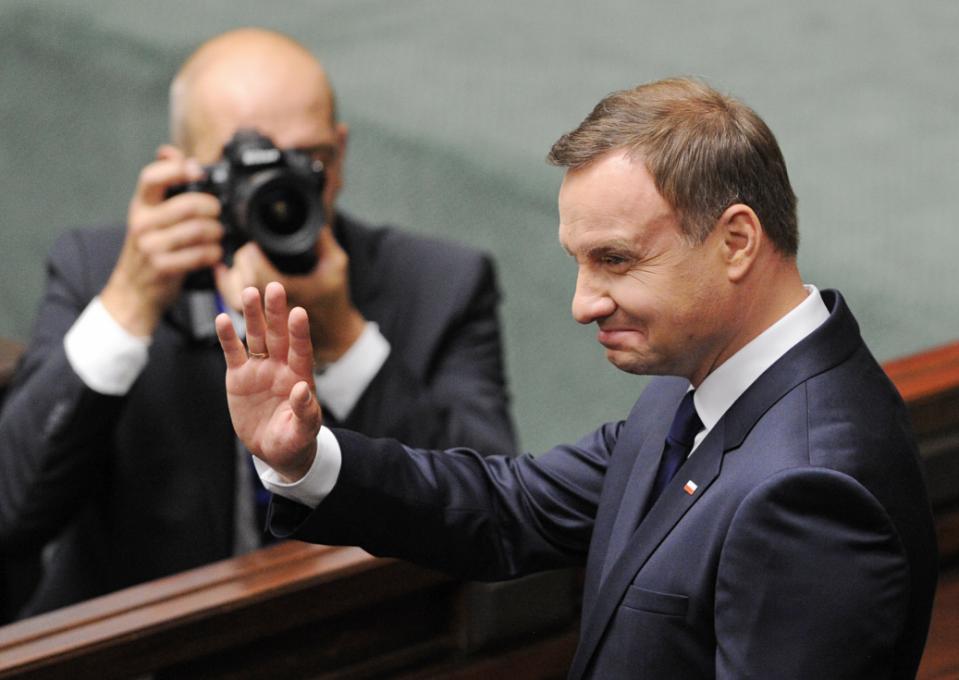 WARSAW, Poland — Conservative Andrzej Duda was sworn in as Poland's new president Thursday, bringing political change to the nation's top office. However, confusion surrounded the absence from the ceremony of European Union leader and former Polish prime minister Donald Tusk.
Some officials insisted Tusk had been invited to the ceremony, but aide Pawel Gras told PAP agency that Tusk had no invitation from Duda and was "respecting" that decision.
At the start of his time as prime minister, from 2007, Tusk had tense relations with then-President Lech Kaczynski, who co-founded Duda's opposition Law and Justice party. Later, the party accused Tusk of contributing to Kaczynski's death in a 2010 plane crash through lack of concern for the president's security.