Police hunt for motive in Munich shooting that killed 9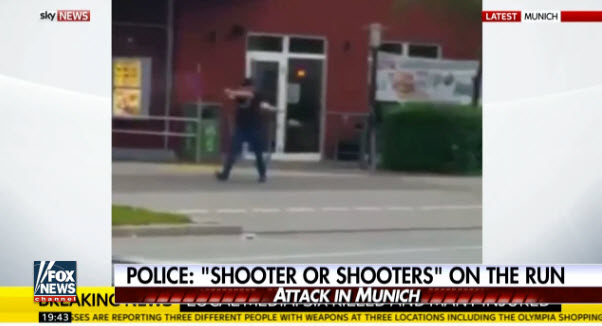 MUNICH – Police were hunting Saturday for clues to explain why an 18-year-old German-Iranian man opened fire at a crowded Munich shopping mall and fast-food restaurant, killing nine people and wounding at least 16 others before killing himself.
Munich police chief Hubertus Andrae said "no evidence" of links to the Islamic State group has been found in the home and room of the suspect.
Andrae also told a news conference that the crime and the perpetrator had "absolutely no" link to the issue of refugees.
The attack in the Bavarian capital sparked a massive security operation as authorities — already on edge after the recent attacks in Wuerzburg and Nice, France — received witness reports of multiple shooters carrying rifles shortly before 6 p.m. (1600 GMT). Six hours later police declared a "cautious all clear," saying the suspect was among the 10 dead and that he had likely acted alone.