Pope Francis named 'Person of the Year'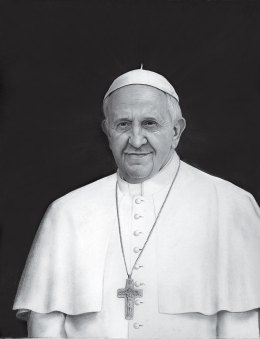 Pope Francis has been named Time magazine's "Person of the Year."
The pope, whose full name is Francis Jorge Mario Bergoglio, was elected as the head of the Catholic Church in March and has been viewed as a revolutionary figure.
"He stood out to us as someone who has really changed the tone and the perception and focus of one of the world's largest institutions in an extraordinary way," Nancy Gibbs, the magazine's managing editor, said on the "Today" show on Tuesday.
This marks the third time a pope has won the magazine's annual award. Pope John XXIII won in 1962 and Pope John Paul II won in 1994.
Time magazine staff are responsible for choosing the winner, who is the person "who's had the most impact on events and on our lives for better or worse this year," Gibbs said.
The Vatican released a statement about the honor, according to "Today."