Pope Francis Says He's Not Long For The Job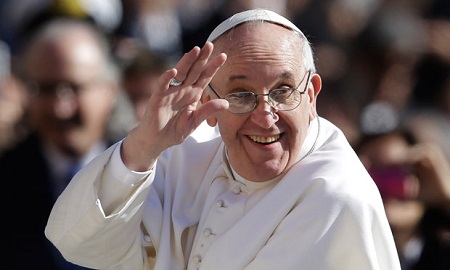 Pope Francis said in an interview published on Friday he believes his pontificate will be short and that he would be ready to resign like his predecessor rather than ruling for life.
In the long interview with Mexican broadcaster Televisa, released on the second anniversary of his surprise election, Francis also said he "did not mind" being pope but would like to be able to go out in Rome unrecognized for a pizza.
"I have the feeling that my pontificate will be brief – four or five years, even two or three. Two have already passed. It's a somewhat strange sensation," he said, according to a Vatican translation from Spanish.
"I feel that the Lord has placed me here for a short time," the Argentine-born pontiff said.
Francis, apparently in good health at 78, said "I share the idea of what Benedict did." In 2013, former Pope Benedict became the first head of the Roman Catholic Church in 600 years to resign instead of ruling until he died.