Pope meets Fidel Castro after delivering jab against communist system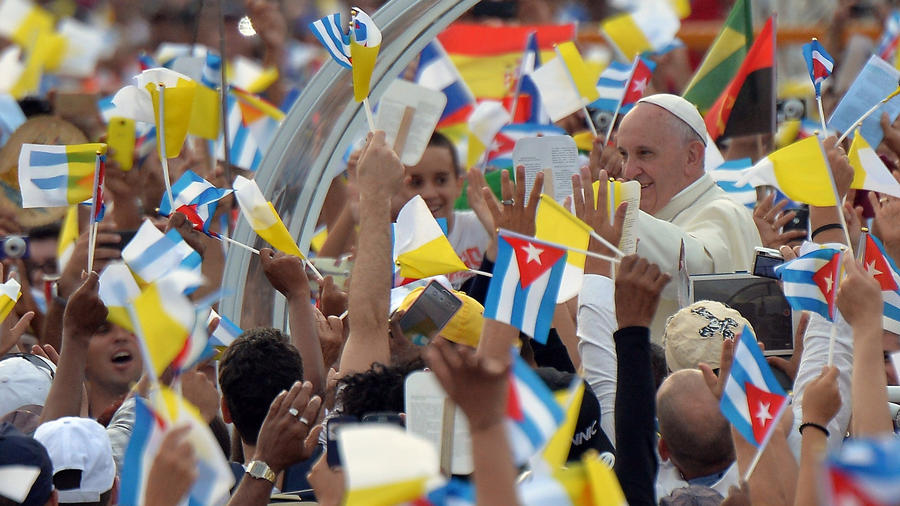 Pope Francis met with Fidel Castro on Sunday after urging thousands of Cubans to serve one another and not an ideology, delivering a subtle jab at the communist system during a Mass celebrated under the gaze of an image of Che Guevara in Havana's iconic Revolution Plaza.
The Vatican described the 40-minute meeting at Castro's residence as informal and familial, with an exchange of books and discussion about big issues facing humanity, including Francis' recent encyclical on the environment and the global economic system.
Unlike the 2012 visit of Benedict XVI, when Castro peppered the German theologian with questions, the meeting with Francis was more of a conversation, papal spokesman the Rev. Frederico Lombardi said.