Portuguese go to polls as country grapples with bailout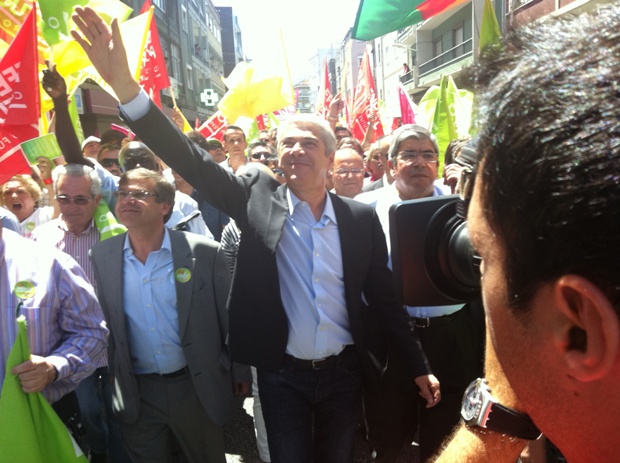 LISBON (Reuters) – Portugal will elect a new government on Sunday which will lead the country through a period of deep austerity and recession after it received a 78-billion-euro ($114 billion) bailout from the European Union and IMF.
The election will end a period of political and financial turmoil that started with the collapse of the Socialist government in March and led Lisbon to become the third country in the euro zone to seek a bailout after Greece and Ireland.
The Portuguese, who face unemployment at its highest level in three decades, are expected to reject caretaker Prime Minister Jose Socrates and turn to opposition center-right Social Democrat leader Pedro Passos Coelho.
The latest polls have given Passos Coelho around 37 percent support compared with 31 percent for Socrates, which will most likely mean that the Social Democrat will need to team up with the small rightist CDS party to form a majority in parliament.
Antonio Barroso, Europe analyst at Eurasia, said such a rightist coalition government was the most likely election outcome.
"This would be the most straightforward option if the Social Democrats and CDS can secure an absolute majority between them," Barroso said in a research note.
"Both parties are strongly committed to the implementation of the bailout conditions and would easily negotiate a common economic programme."
The CDS has about 12 percent backing in polls.
To read more, visit: Â http://www.reuters.com/article/2011/06/04/us-portugal-election-idUSTRE7532LZ20110604