Priest suffers minor injuries after failed suicide bomber attacks Indonesia church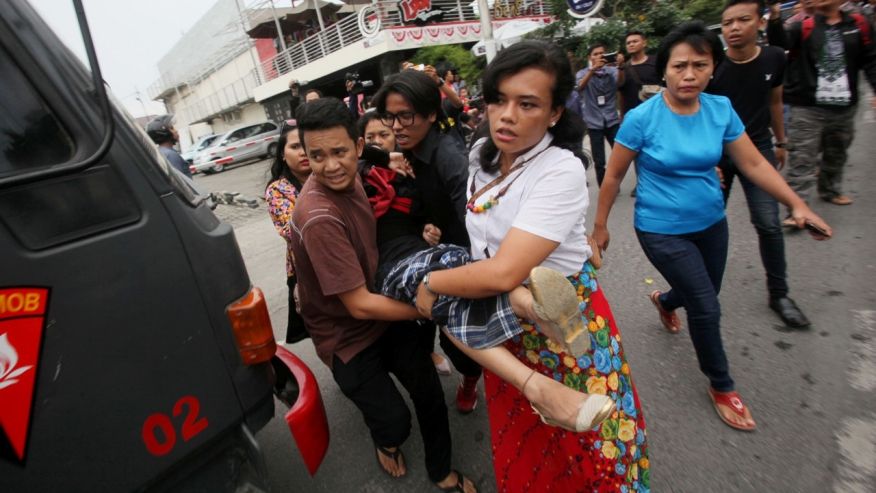 JAKARTA, Indonesia – A would-be suicide bomber attacked a Catholic priest after his explosives failed to detonate during Sunday Mass at a packed church in western Indonesia, police said.
The attack took place at the Roman Catholic St. Joseph Church in Medan, the capital of North Sumatra province. City police spokeswoman Rina Sari Ginting described the failed attack as "terrorism" in a statement to Reuters.
The assailant was sitting with other worshippers when he left a bench and ran toward the priest at the altar, but the bomb in his backpack did not go off, said national police spokesman Maj. Gen. Boy Rafli Amar.
"There was a small explosion like fireworks and he also took out a knife as he ran toward the priest," witness Timbas Ginting told Reuters.
The man kept running toward the priest who was giving a sermon with a burning backpack, as the shocked congregation chased and captured him.