Prime minister candidate Wilders guilty of hate speech, Dutch court rules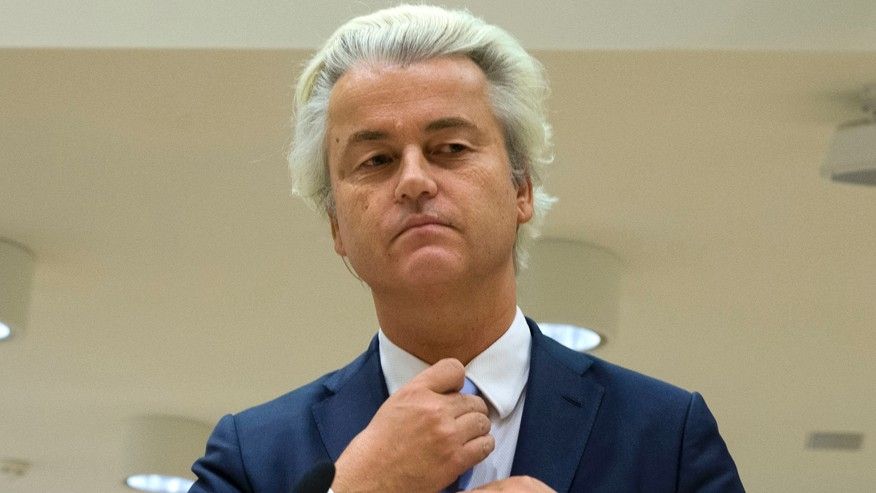 A Dutch court convicted populist lawmaker Geert Wilders — who is running to be prime minister — of hate speech Friday, at the end of a trial he branded a politically motivated "charade" that endangered freedom of speech.
Presiding Judge Hendrik Steenhuis said the court would not impose a sentence because the conviction was punishment enough for a democratically elected lawmaker. Prosecutors had asked judges to fine him $5,300.
The politically charged prosecution centered on comments Wilders made before and after the Dutch municipal elections in 2014. At one meeting in a Hague cafe, he asked supporters whether they wanted more or fewer Moroccans in the Netherlands. That sparked a chant of "Fewer! Fewer! Fewer!" — to which he replied, "we'll take care of it."
Prosecutors say that Wilders, who in 2011 was acquitted at another hate speech trial for his outspoken criticism of Islam, overstepped the limits of free speech by specifically targeting Moroccans.
On Friday, he was convicted for the interaction with the crowd of supporters in the Hague cafe, which judges said was carefully orchestrated and broadcast on national television. He was acquitted for similar comments he made in a radio interview a week earlier.