Putin critic hospitalized; wife wants 'full toxicology testing' done outside Russia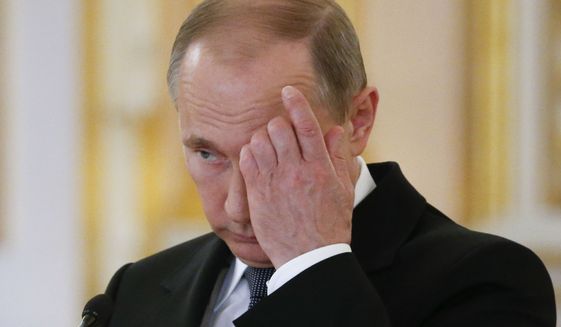 A leading critic of Russian President Vladimir Putin was hospitalized with kidney failure one day after releasing a documentary on corruption and human rights abuses in the republic of Chechnya.
Vladimir Kara-Murza Jr., 33, a former ally of slain Russian opposition leader Boris Nemtsov, is unconscious after undergoing treatment for kidney failure. He was admitted to Moscow's Pirogov 1st City Hospital on May 26, Radio Free Europe Radio Liberty reported Friday.
Mr. Kara-Murza's wife Yevgenia said her husband shows "symptoms of poisoning" and wants him transported to "to a medical center in Europe or Israel where full toxicology testing and treatment can be done," RFE/RL reported.
The lead doctor at the hospital, Aleksei Svet, said the activist could not be transported, adding that Mr. Kara-Murza was likely suffering from "severe bout of pancreatitis and, possibly, double-sided pneumonia," Interfax reported Friday.