Putin: I Envy Obama In Light Of NSA Revelations 'Because He Can Get Away With It'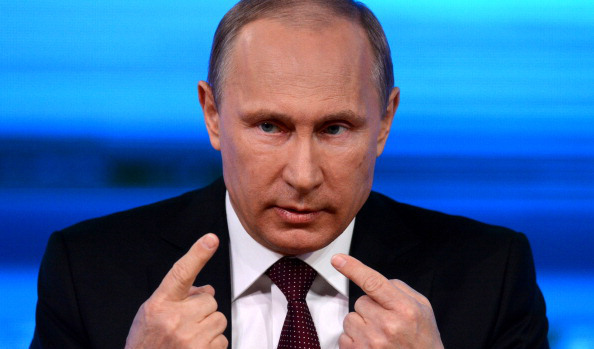 WASHINGTON – Russian President Vladimir Putin defended the U.S. National Security Agency, and even said he envies President Barack Obama in light of the NSA revelations "because he can get away with it."
Putin's comments at a Thursday news conference reflected support for the NSA surveillance as a necessary tool to fight terrorism, but added that government rules should "limit the appetite" of the data-collecting agency, CBS News reports.
The 16-year KGB veteran and former head of Russia's primary espionage agency said that the American spy program "isn't a cause for joy, it's not a cause for repentance either." He added that "on a political level, it's necessary to limit the appetite of special services with certain rules."
Russia granted former NSA contractor and leaker Edward Snowden temporary asylum in June, despite U.S. efforts for his return to America to face espionage and theft of government property charges.
Earlier this week, a U.S. federal judge ruled that the NSA's mass collection of phone records is in violation of the U.S. Constitution's ban of unreasonable searches, and a government appeal is likely to be issued in the near future.