Putin launches a new arms race: Action man Vlad's latest photo stunt shows him and Russian PM Medvedev pumping iron in the gym (… but this time he keeps his shirt ON)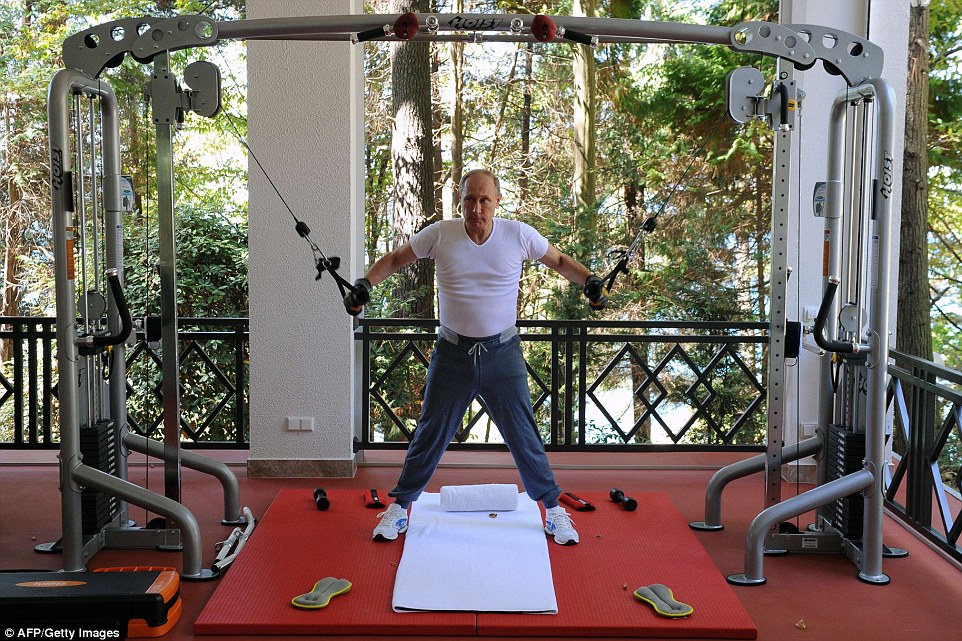 From horse riding to hunting, Vladimir Putin has long portrayed himself as Russia's action-man president and this morning was no different as he was pictured enthusiastically working out with prime minister Dmitry Medvedev in his gym in Sochi.
Amazingly, Putin managed to resist the urge to rip off his t-shirt, preferring to complete his whole workout without revealing his famous torso.
After struggling to keep up with Putin, Medvedev joined the President for a relaxing cup of tea and breakfast at his residence in Bocharov Ruchei.