Ramadan meal row 'prompted German fire' at Duesseldorf shelter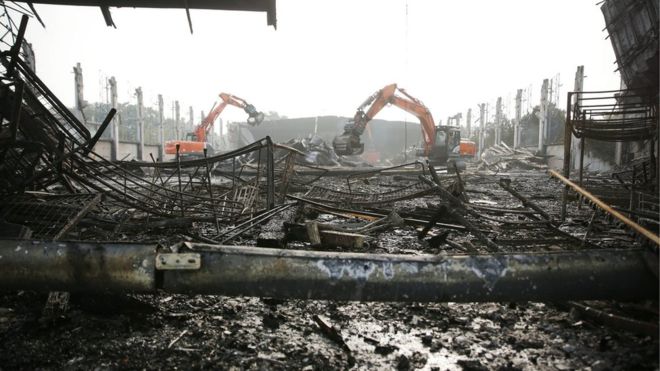 German investigators believe a dispute over Ramadan meals led to a fire that gutted a shelter for 282 asylum seekers in the western city of Duesseldorf.
They say a group of men who were not fasting had complained that their lunch portions were too small.
Two North African men, aged 26, have been arrested and charged with arson.
The hall was destroyed at a major Duesseldorf convention centre close to the city's airport. Damage has been estimated at €10m ($11m; £8m).