Report: 100,000 College Students Selling Themselves For Sex To Pay For College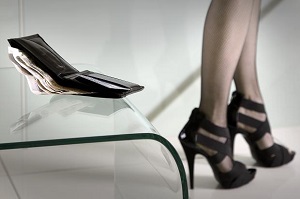 The three-year survey of 6,750 students by the 'Student Sex Work Project' found that one in 20 are involved in sex work to pay their way through university.
Most of those students are involved in "indirect sex work", with the five main activities for men being stripping, erotic dancing, "naked butler", performing in pornography and selling sexual services online.
Women were more likely to sell sex on chat lines as well as take part in erotic dancing, stripping, glamour modelling and selling sex online.
More male than female students are involved in sex work, the study also found.
The student found that around five percent of respondents had worked in the sex industry, with more than half wanting to cover basic living costs, and 45 percent wanting to avoid debt. Over 50 percent also said they were motivated by curiosity about the sex industry, while 44 percent were seeking sexual pleasure.