Right-winger eyes first-round win as Brazilians vote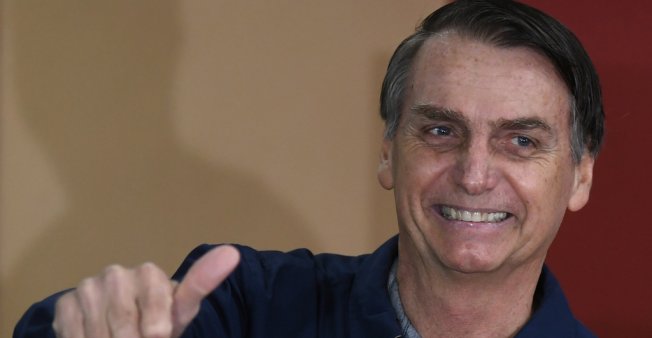 BRASILIA, Oct 7 (Reuters) – A far-right lawmaker leading Brazil's presidential race forecast a first-round victory on Sunday as voters cast ballots in what has become a referendum on the former army captain who praises dictatorships and vows a brutal crackdown on crime and graft.
Front-runner Jair Bolsonaro has surged in opinion polls in the past week, all but guaranteeing a spot in the second round of voting and raising a narrow chance of a first-round victory.
Bolsonaro, 63, was accompanied by a nurse as he cast his vote on Sunday, a month after a near-fatal stabbing at a campaign rally that required two emergency surgeries. He said he was confident he had the majority of valid votes necessary to clinch the race without a runoff vote on Oct. 28, avoiding a showdown with the leftist Workers Party (PT).
"If God is willing, we'll settle this today," he told reporters. "We are on an upward trajectory and are confident that the Brazilian people want to distance themselves from socialism."