Rising Iran politician has intelligence ties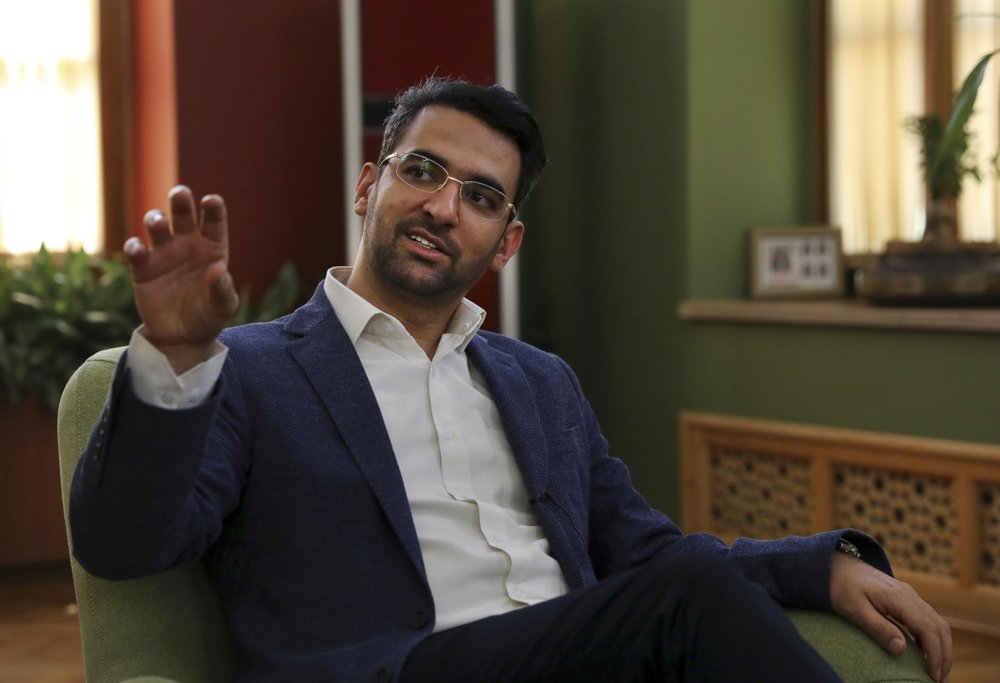 TEHRAN, Iran (AP) — Iran's first government minister born after its 1979 Islamic Revolution is a carefully manicured, charming internet engineer who posts Instagram pictures of his weekends with his family and spends 30 minutes a day reading letters from his constituents.
He also used to work for the Intelligence Ministry.
Meet Mohammad Javad Azari Jahromi, whose quick rise through the Islamic Republic's carefully managed political system already is generating speculation he could be a candidate for Iran's 2021 presidential campaign.
From his current post as information and communications technology minister, Jahromi oversees Iran's tightly controlled internet and a satellite program that the U.S. alleges serves as a cover for experiments on intercontinental ballistic missiles capable of carrying nuclear warheads.