ROME'S HOT SUMMER: CORRUPTION, BREAKDOWNS RUN CITY TO GROUND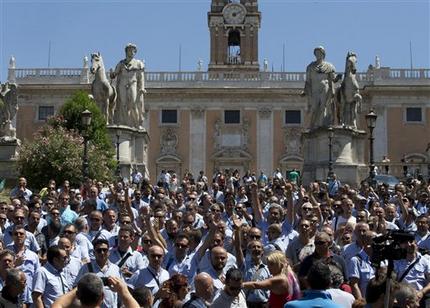 ROME — Pope Francis has declared a Jubilee Year for Rome. But the Eternal City will need a miracle to find anything to feel jubilant about.
Just when Rome needs to be at its best, the city is being shamed by corruption scandals and a breakdown in public services – especially in the mass transit that many of the expected 30 million Jubilee pilgrims will depend on.
Amid a relentless heat wave, bus drivers have been yanking buses out of service, forcing passengers off, often between stops. Others deliberately drive their spine-rattling buses so slowly that it's faster to walk.