Russia jets make 'simulated attack' passes near U.S. destroyer: U.S.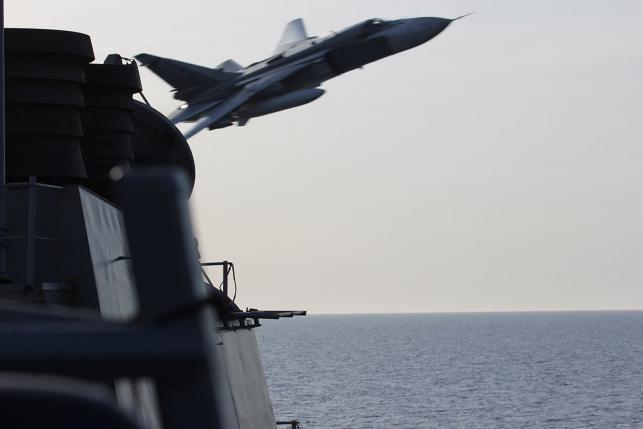 Two Russian warplanes flew simulated attack passes near a U.S. guided missile destroyer in the Baltic Sea on Tuesday, the U.S. military said, with one official describing them as one of the most aggressive interactions in recent memory.
The repeated flights by the Sukhoi SU-24 warplanes, which also flew near the ship a day earlier, were so close they created wake in the water, with 11 passes, the official said on Wednesday. The planes carried no visible weaponry, the official said.
A Russian KA-27 Helix helicopter also made seven passes around the USS Donald Cook, taking pictures. The nearest Russian territory was about 70 nautical miles away in its enclave of Kaliningrad, which sits between Lithuania and Poland.
"They tried to raise them (the Russian aircraft) on the radio but they did not answer," the official said, speaking on condition of anonymity, adding the U.S. ship was in international waters.