Russia seen building up two more military facilities in Syria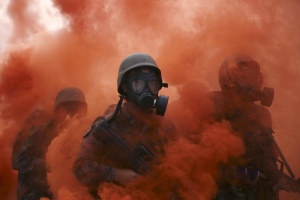 Satellite photos taken in mid-September and obtained by IHS Jane's show Russian forces developing two additional military facilities near Syria's Mediterranean coast, Rob Munks, editor of IHS Jane's Intelligence Review, said on Tuesday.
Munks said the previously undisclosed work was taking place at a weapons storage facility and a military base north of Latakia, suggesting Russia is preparing to place troops at both locations.
Russia has been dramatically increasing its forces at an air base south of Latakia, a stronghold of Syrian President Bashar al-Assad, including positioning combat planes and helicopters as well as tanks and accommodation blocks.