Russia under pressure to stop devastating Aleppo bombardment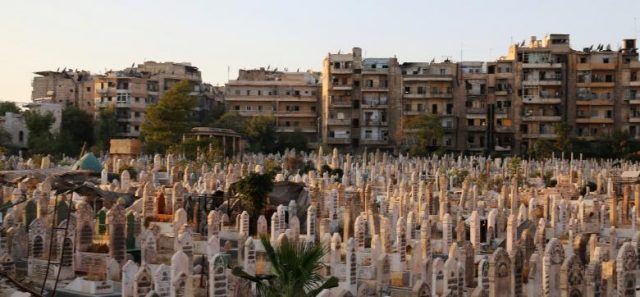 Russia said on Friday a draft U.N. resolution demanding an end to air strikes and military flights over the Syrian city of Aleppo was unacceptable, as Moscow faced growing international pressure to stop a devastating bombardment of the city backed by Russian air power.
Russia's Deputy Foreign Minister Gennady Gatilov said a draft put forward by France contained a number of unacceptable points and politicized the issue of humanitarian aid.
But Foreign Minister Sergei Lavrov said Russia would support an eye-catching proposal by U.N. Syria envoy Staffan de Mistura to escort militants out of Aleppo personally.
Russia was ready to call on the Syrian government to allow fighters from the Islamist Nusra Front to leave the city with their weapons, Lavrov said.
Lavrov was speaking a day after Syrian President Bashar al-Assad offered fighters and their families amnesty to leave rebel-held eastern Aleppo under guarantee of safe passage to other parts of Syria held by the insurgents.