Russian air strikes kill at least 30 in stepped up raids in northwest Syria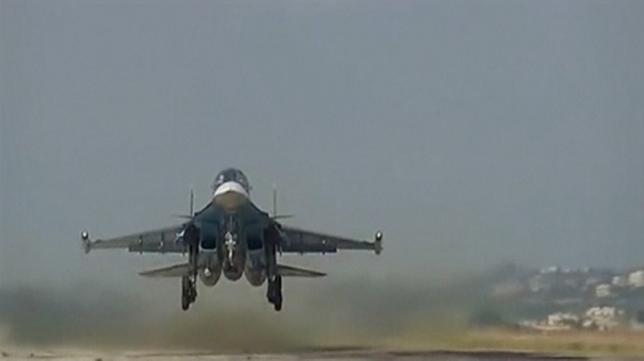 Air strikes believed to have been carried out by Russian jets killed at least 30 people in the town of Ariha in northwestern Syria on Sunday, rescue workers in the rebel-held area said, part of an escalation of Russian strikes near the Turkish border.
In separate air strikes closer to the frontier with Turkey, jets believed to be Russian hit a truck depot that was also struck on Thursday, destroying 10 trailers and killing five people, a rebel in the area said.
Officials at the Russian defense ministry could not immediately be reached for comment. Syrians in rebel-held areas of northwestern Syria near the Turkish frontier have reported intensified air strikes in the days since Turkey downed a Russian warplane near the border.