One killed as Aleppo medical convoy comes under fire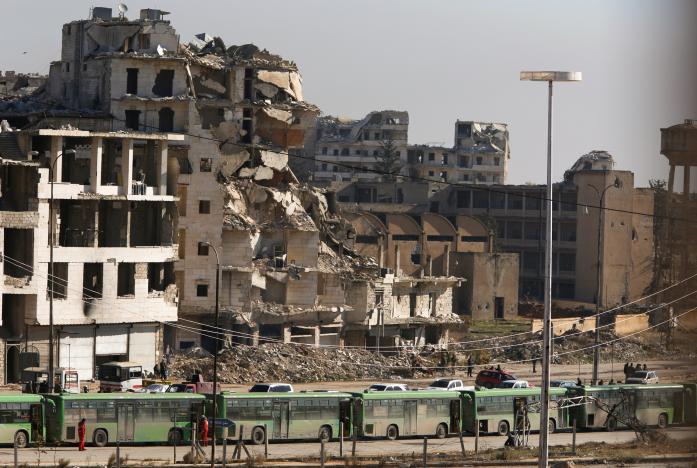 Ambulances trying to evacuate people from rebel-held eastern Aleppo on Thursday came under fire from fighters loyal to the Syrian government, who killed at least one person, a rescue service spokesman said.
But other buses and ambulances later started moving into rebel-held areas of the city under a deal to evacuate civilians and fighters following rapid advances by government forces, while the Russian defense ministry said the evacuation of 5,000 rebels and their family members had begun.
The evacuation of Aleppo's last rebel enclave would end years of fighting for the city and mark a major victory for Syrian President Bashar al-Assad.
"(Pro-government fighters) fired at us and at ambulance vehicles and those people opening up the road," the rescue service spokesman told Reuters, adding that one person was killed.
A Reuters witness in nearby government-held territory heard a burst of gunfire that lasted several minutes.
An official with an Aleppo rebel group said the medical convoy had stopped before clearing the besieged eastern part of the city.