Russian president Vladimir Putin signs foreign agent media law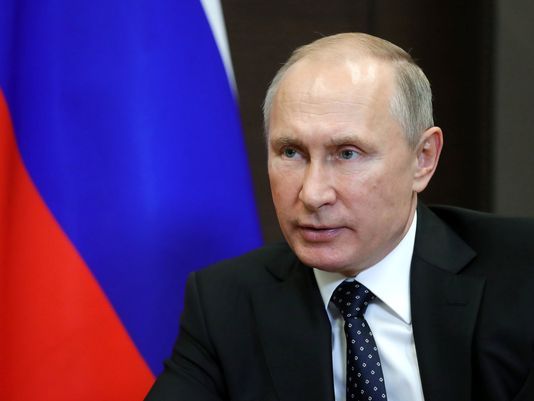 Russian President Vladimir Putin signed into law Saturday a new bill designating international media outlets as foreign agents in retaliation for a similar measure taken by the U.S. Department of Justice against the state-funded RT television.
The U.S. government and intelligence community have accused RT, formerly known as Russia Today, of being a propaganda outlet for the Kremlin. It was specifically accused of spreading false information during the 2016 presidential election.
The Russian law labels media outlets as foreign agents if they receive funding from abroad, the government-owned TASS news agency reported. Any media outlets designated as such will be subject to the same restrictions and responsibilities currently applied against NGOs, or non-government organizations. It appeared that the law did not distinguish between private and corporate funding from abroad and foreign government funding.
Andrey Klishas, chairman of the Russian Federation Council's committee for constitutional legislation and state construction, said the law does not violate constitutional rights, according to TASS. He said it does not introduce censorship, but enshrines additional obligations for mass media outlets designated as foreign agents, the news agency reported. Klishas noted the law does not target Russian media outlets, only foreign ones.