Russian presidential elections: Navalny freed after day of protests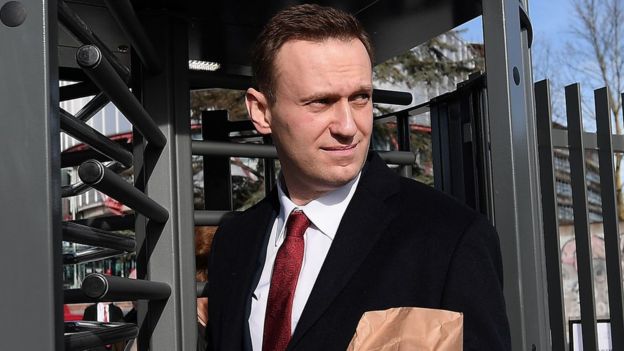 Russian opposition leader Alexei Navalny has been freed after detained by police at a Moscow rally in support of a presidential election boycott.
His lawyer told the press that he had been released without charge but will have to appear in court at a later date and may then face charges.
Earlier, police raided his offices in Moscow, reportedly seizing equipment.
Mr Navalny – President Vladimir Putin's most vocal critic – is barred from standing in the 18 March election.
BBC footage showed him being wrestled to the ground by policemen during the arrest.
Soon afterwards the opposition leader tweeted to urge others to join protests across the country. "The detention of one person is meaningless if there are many of us. Someone, come and replace me," he wrote (in Russian).