Russian Spy Ship Now Off Hawaii, U.S. Navy Protecting 'Critical Information'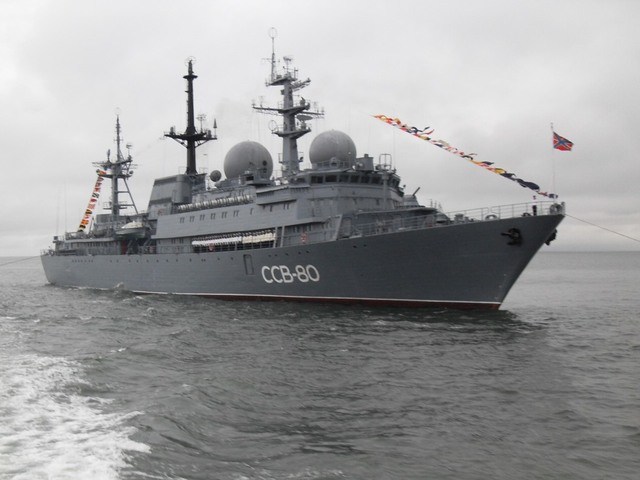 Moscow has dispatched a specialized spy ship off the coast of Hawaii with the likely mission to monitor the U.S. Navy led Rim of the Pacific 2016 exercise, USNI News has learned.
A Russian Navy Bal'zam-class, "auxiliary general intelligence ship recently arrived in international waters off Hawaii where exercise Rim of the Pacific is taking place," U.S. Pacific Fleet spokesman Lt. Clint Ramsden told USNI News this week.
"The ship's presence has not affected the conduct of the exercise and we've taken all precautions necessary to protect our critical information."
While it wasn't unusual at all in during the Cold War for Russian spy ships to linger off the coast of the U.S. to suck up signals intelligence information or monitor exercises like RIMPAC, the Russians have been lax in their surveillance until recently.