Saudi Arabia severs ties with Iran as Mideast protests rage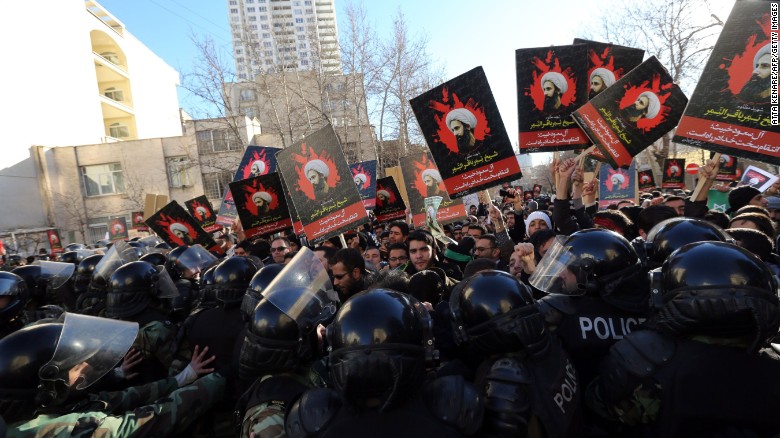 First, one man's execution spurred sectarian protests and violence in the Middle East. Now, it appears to have sparked a serious diplomatic rift.
Saudi Arabia's foreign minister said Sunday that his country is severing ties with Iran. Iranian diplomats in Saudi Arabia have 48 hours to leave the country, Saudi Foreign Minister Adel al-Jubeir told reporters.
The two countries have long been at odds, but Saudi Arabia's execution of Shiite cleric Nimr al-Nimr Saturday kicked off a new round of sparring between them that analysts say could mark a dangerous shift in an already volatile region.