Saudi Arabia Suspends Ties With Canada Over Activist Row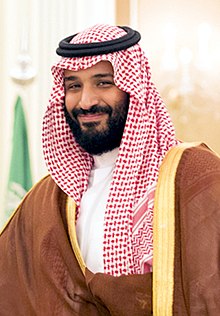 Saudi Arabia suspended diplomatic ties and new trade dealings with Canada in response to Canada's call for the release of women's rights activists — a dramatic escalation that highlights the kingdom's increasingly assertive foreign policy under Crown Prince Mohammed bin Salman.
Saudi Arabia recalled its ambassador to Ottawa and ordered the Canadian envoy to Riyadh to leave within 24 hours, according to a Foreign Ministry statement. Canada is "seeking greater clarity" about the matter, a spokeswoman for Foreign Minister Chrystia Freeland said.
Samar BadawiPhotographer: Alex Wong/Getty Images
The Saudi Foreign Ministry cited remarks last week by Freeland and the Canadian embassy in Riyadh, criticizing the arrests of women's rights activists including Samar Badawi. She is a Canadian citizen whose brother Raif Badawi, a blogger who was critical of the government, was already in jail in the kingdom.
Canada's remarks are "an affront to the kingdom that requires a sharp response to prevent any party from attempting to meddle with Saudi sovereignty," the ministry said.