Saudi minister visits north Syria for Raqqa talks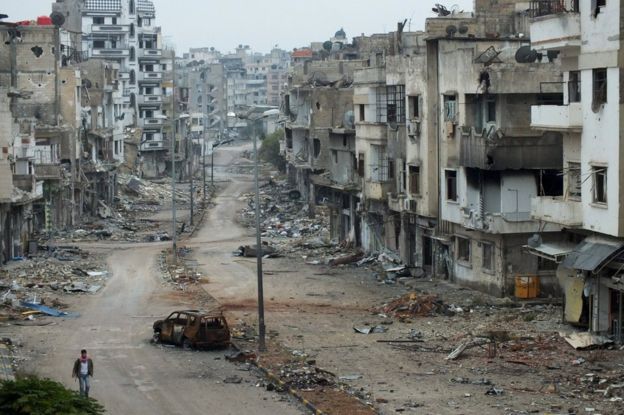 BEIRUT (Reuters) – A Saudi official has visited northern Syria with a U.S. envoy to discuss reconstruction of Raqqa, which Kurdish and Arab militias backed by a U.S.-led coalition, captured from Islamic State on Tuesday, an adviser to the militias said.
 Saudi Gulf Affairs Minister Thamer al-Sabhan visited the area with Brett McGurk, the U.S. special envoy to the coalition against Islamic State, and met the Raqqa Civil Council said Amed Sido, an adviser to the Syrian Democratic Forces (SDF) alliance.
The Saudi Okaz newspaper also reported on Thursday that Sabhan had visited northern Syria and that Riyadh and Washington had discussed the reconstruction of Raqqa.
Saudi Arabia is a member of the U.S.-led international coalition against Islamic State, set up in 2014, but no senior officials from Riyadh are known to have visited areas held by coalition allies in Syria.