Saudi Prince Makes Clandestine Visit To Israel?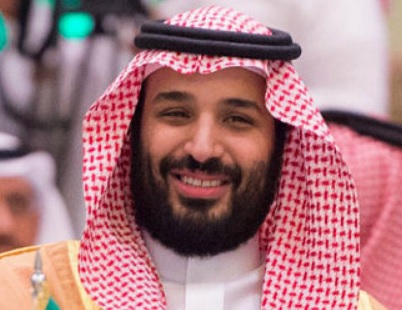 Saudi Arabia's Crown Prince Mohammed bin Salman made a discreet visit to Israel despite the fact that the Jewish state and Saudi Arabia do not have official diplomatic ties, Israeli and Arab media speculated earlier in the week.
Rumors about the momentous visit, which was not confirmed by Israel, started swirling when Israel Radio's diplomatic correspondent covering Arab affairs, Simon Aran, took to Twitter to announce the visit. Aran tweeted that a senior Arab figure from the Gulf region paid a visit to Tel Aviv last week, stirring immense interest in the Arab media.
Israel Radio's Arabic-language broadcast reported that the the senior figure was a "Saudi prince" who met with senior Israelis to discuss regional peace. According to the report, the Israeli Prime Minister's Office and the Foreign Ministry refused to comment on the news.
One Arab media outlet reported that the senior official was Saudi Arabia's Crown Prince Mohammed bin Salman.