Severe crackdown in China on church crosses draws backlash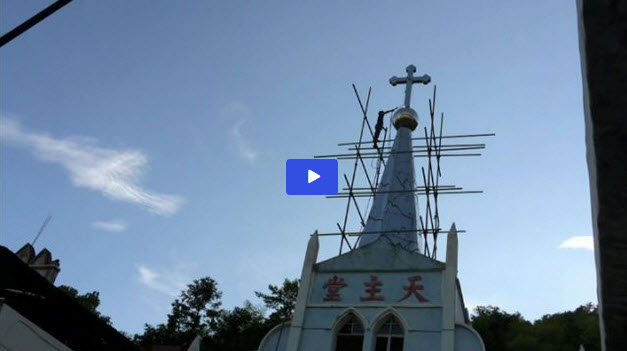 LOWER DAFEI VILLAGE, China — About a dozen Catholics wept and sang hymns outside their church as a man climbed to the top of the building and sliced off its steel cross with a cutting torch. It toppled with a thud.
"Aren't you ashamed of what you have done?" a teary woman yelled at the more than 100 security guards, who along with police and government workers kept the parishioners of Lower Dafei Catholic Church from protecting the symbol of their faith. The guards, who stood with shields and batons in the sun for nearly two hours, looked indifferent.
"Doesn't the government give us the right to religious freedom? Why are they taking down our symbol without any explanation?" another parishioner said hours earlier, as government workers arrived to build the scaffolding to reach the cross.