Sex scandal exposes faultlines in Australia coalition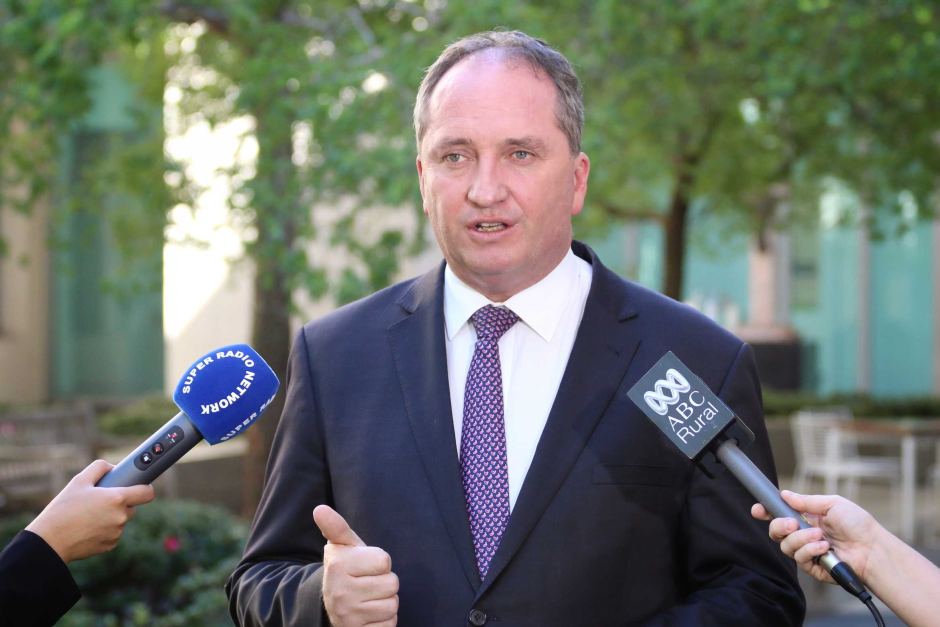 SYDNEY (Reuters) – A major rift opened up in Australia's fragile ruling coalition on Friday as Deputy Prime Minister Barnaby Joyce refused to quit over an affair with a staff member and derided Prime Minister Malcolm Turnbull's condemnation of his behaviour as "inept".
Turnbull, who introduced a ban on sexual relationships between ministers and their staff on Thursday, said Joyce had shown "shocking error of judgment" by conducting an affair with his former press secretary, who is now pregnant.
Turnbull, whose coalition holds a razor-thin majority of just one seat, also called on Joyce to consider his position.
The comments were seen as a thinly veiled call for the National Party leader to resign from the cabinet, but Joyce, a married father of four who had campaigned on "family values", said on Friday he had the support of his colleagues.