Shin Bet thwarts terror plot hatched in Gaza to attack Jews at Joseph's Tomb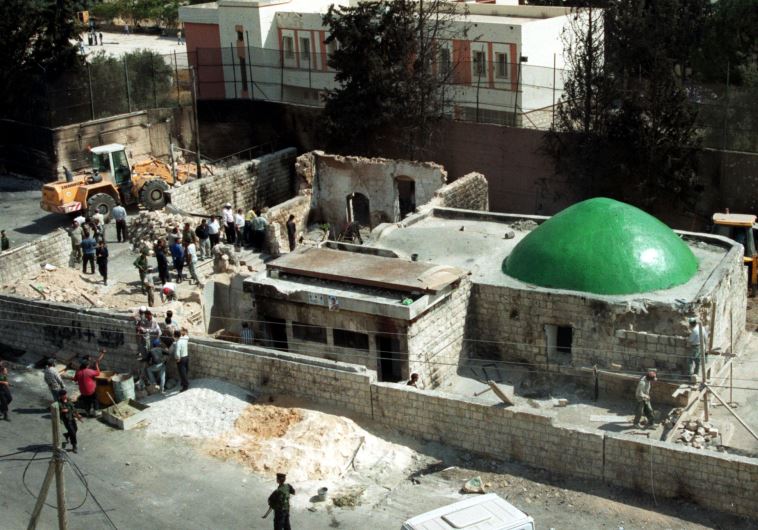 The Shin Bet announced on Tuesday that it had thwarted a planned attack on Jews praying at Joseph's Tomb in Nablus.
Jews regularly visit Joseph's Tomb, surrounded by Palestinian Authority-controlled areas, without coordinating with the IDF. The cell broken by the Shin Bet (Israel Security Agency) planned to kill worshipers, using improvised explosives and guns.
Terrorists have successfully attacked Jews at the tomb in the past, including the 2011 attack in which PA policemen killed Ben-Joseph Livnat, 25, a nephew of then-culture and sport minister Limor Livnat.