Shinzo Abe to become first Japanese Leader to visit Pearl Harbour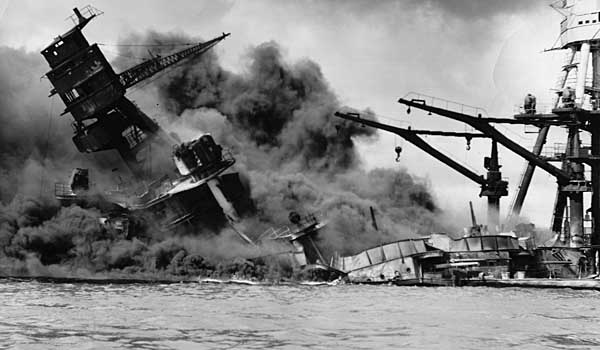 Shinzo Abe will become the first sitting Japanese prime minister to visit Pearl Harbour, he said on Monday, announcing his plans to journey to the site of the attack that drew the United States into World War Two.
Mr Abe said in a news conference that he and President Barack Obama will later this month travel to the the naval base decimated by his country's air raids 75-years ago,
"This will be a visit to console the souls of the victims," he said. "I would like to show to the world the resolve that horrors of war should never be repeated."
Mr Abe will hold his final summit meeting with the outgoing US president during the trip to Hawaii, Mr Obama's birthplace.
The visit on the 26th and 27th December will come seven months after Mr Obama became the first serving American president to visit the Japanese city of Hiroshima, on which the US dropped an atomic bomb in the closing days of the war in 1945.