Shooting at Israeli Embassy in Jordan kills 2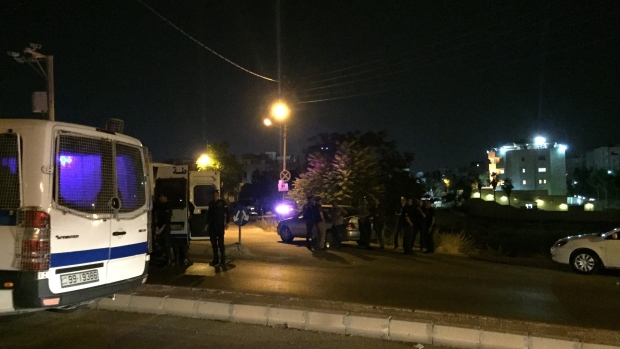 Two Jordanians were shot to death and an Israeli citizen was wounded Sunday evening at the Israeli Embassy in Jordan, news agencies including Sky News reported.
The shooting unfolded in an apartment building at the embassy, in the upscale Rabiyeh neighborhood in Amman. Jordanians had entered the building for carpentry work, security officials said.
One of the Jordanians killed was a physician at the scene, the officials added.
The Israeli man was said to be in an "unstable" condition, according to reporting from the news site Hala Akhbar, linked to the Jordanian military.
No further details were provided. Israel's Foreign Ministry had no immediate comment.