South Africa's Zuma defeats impeachment vote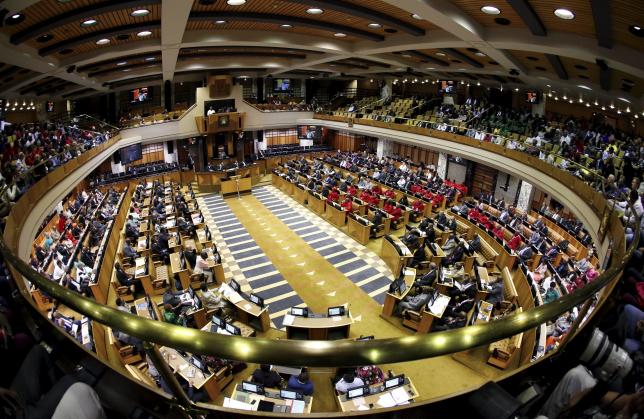 South Africa's scandal-plagued President Jacob Zuma on Tuesday survived an impeachment vote in parliament launched after the constitutional court ruled he had ignored an order to repay state funds spent on his private home.
Zuma, whose colorful private life has often overshadowed his status as the leader of Africa's most industrialized economy, came through the impeachment move thanks to the African National Congress's big majority in the 400-seat assembly.
But the fall-out from the crisis has engendered political uncertainty which investors fear might yet hasten a credit ratings downgrade by ratings agencies.
Zuma, 73, who was not at the fiery session in parliament on Tuesday, may be safe for now. But his image has been further dented and many believe his trademark charm which has ensured him survival for so long might not be enough to keep him politically afloat indefinitely.