South Korea, China defense officials to discuss North Korea test: Yonhap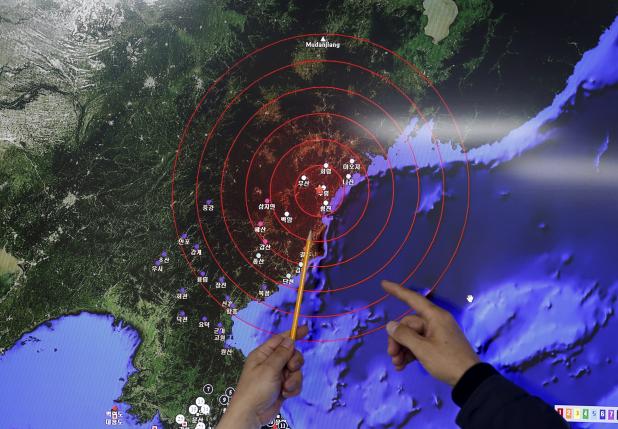 Defence officials from South Korea and China will meet on Friday to discuss North Korea's latest nuclear test, the Yonhap news agency reported, after the South and the United States put pressure on China to rein in its neighbor.
The North's nuclear test on Wednesday last week angered both China and the United States and again raised questions about what can be done to stop its development of nuclear weapons.
Senior defense officials of South Korea and China will meet in Seoul in an annual forum and discuss a joint response to the test, the South Korean news agency reported.