South Sudan: President Kiir orders ceasefire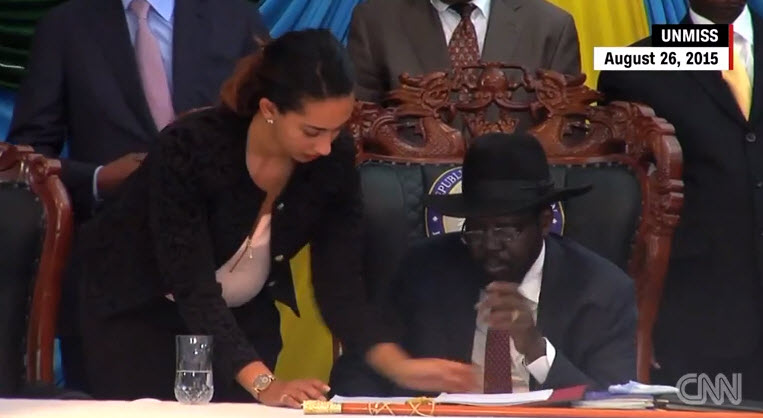 South Sudanese President Salva Kiir on Monday demanded an immediate end to the fighting between his soldiers and those loyal to his rival vice president. The civil disputes have left more than 150 dead across the capital city of Juba since fighting broke out on Thursday.
Following an overnight lull, fighting resumed Monday morning with the sound of gunfire blasting through parts of Juba, according to Shantal Persaud, acting spokeswoman for the U.N. Mission in South Sudan. The fighting threatens to throw the newest formed nation in the world back into a civil war.
The U.N. Security Council expressed its readiness to provide more security on the ground, and is calling upon nearby nations to prepare troops for possible deployment, said U.S. Ambassador to the United Nations Samantha Power.